I don't know what it is about Fridays, but even though I work at 5 am both Saturday and Sunday, I'm happy the weekend is here!!
So I am now officially, officially finished university. It feels… weird. I dunno. Kind of anti-climactic? I mean, I start working full-time in a week anyways, so it's not like I'm a free woman now or anything. I have to say though, I am really looking forward to having time to myself. Instead of spending every spare moment doing school work. Here's a list of some things I'm looking forward to doing.
Reading for pleasure
Cooking/baking
Knitting
Watching movies/TV series
Cleaning my apartment top to bottom
Being more active, instead of moving only during my pre-planned "workout time"
Making some money so I can go shopping!!
Well, that's enough on that. I'm sure you'll hear more about my transition from student to adult as time goes on. Now on to my eats!
I found this on my kitchen table the other day and Meghan informed me I was free to dig in.
She really knows the way to a girl's heart. I went with a key lime pie.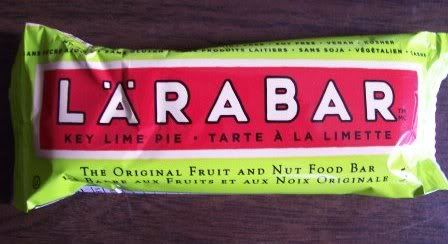 I was a little scared it might be too tart, but it was quite delicious!
I also had one of the best pre-workout snacks (besides banana + PB) before spin class.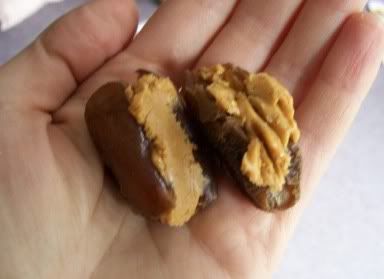 I'm pretty sure it's the concentration of sugar in the dates that gives me that little boost before I head out the door. Regardless, it's a miracle food!
I forgot to bring my HRM to the computer lab for my spin stats. But I do remember burning 397 calories. We took it really easy for the first half of the class, and then really hard for the last half. My instructor did a few long hill climbs, and then just when we thought it was over he'd put on a new song, tell us to keep the tension on, and then climb back down. I guess he can tell he's doing a good job when the whole class groans
I also discovered that putting some tension on for my standing runs is much nicer on the knees. No more knee clicking after class
After my failed omelet attempt on Wednesday, I just had to give it another go. My second attempt almost ended in disaster as well. I'm going to blame it on my crappy pan.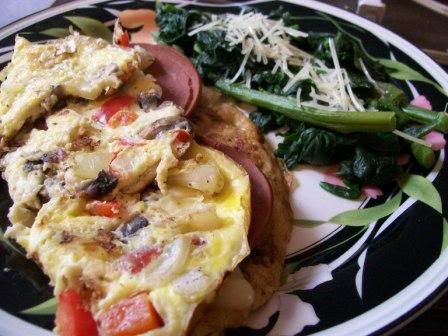 This time I stuffed it with facon and marble cheese and had some frozen asparagus and spinach on the side for green stuff. Susan 1 – Omelet 1. I'll take an even tie
I met some friends at the ole' watering hole (aka Snooty Fox) for a beer-verage. I just had one pint of Moose Light draft and called it a night. I wasn't really in the mood for raucous celebration. I did have to say goodbye to some more school friends though
I had no idea I'd made so many friends at school until I started having to say goodbye to them all!
Can you guess what I had for breakfast today??
I feel like I have to make up for lost time after going all last week without oats! In today's bowl…
1/2 cup rolled oats
1 cup water
1/2 scoop vanilla whey powder
pinch cinnamon
1/2 banana
sunflower seeds
pecans
drizzle maple syrup
1 tbsp sunflower seed butter
Sweet and nutty, ie perfection
I also want to mention that I have not been tracking my calories since my computer broke. It's hard to constantly be logging food when you don't have a computer! But it's turned into the perfect excuse to take a break from it. I think I've been doing okay. If anything, I'm worried that I'm not getting enough calories. My tendency is always to shy away from high calorie foods, I find calorie counting lets me know when I get treat myself to them.
It's shaping up to be a gorgeous day here in Freddy Beach (no, there is no beach here, but it's what everyone calls my city). High of 15 C later this afternoon, so I'll be putting off my outdoor run until then. I'm about to go find a quieter trail on the city map. I'm going to make it enjoyable dammit!!
Anyone got any fun plans for the weekend? Now that I'm working every Sat & Sun I have to live vicariously through you!